For a few years now, TATA and Rice Time serve Vietnamese Fusion food to the Viennese to ease their cravings for the Southeast Asian cuisine when they just do not have the time to travel to Vietnam by themselves.
As already mentioned before, the average Austrian is rather sceptical when it comes to authentic food from the other side of the word. This might be one of the reasons for the countless fusion cuisine restaurants around Vienna like Mochi with its mixed Japanese and international menu or the BAO BAR, which offers Taiwanese Bao with a twist. But although there is also a positive trend in the right direction with ALL REIS Thai street food where they serve you authentic Thai food.
Until gastronomers in Vienna become braver and serve truly authentic food, I want to share another two places i like a lot with you: TATA and Rice Time. Do not be confused by their different names. They are exactly the same places, just in different locations.
Summer Roll all year long! My favorite Starter!
There has not even one time, where I did not order starters. The reason is not their small portions, but that I love TATA's | Rice Time's summer rolls. They come with different fillings like chicken, duck or shrimps and a vegan option with tofu is available as well. When you order the summer roll with your lunch menu, you will get one roll, if you order them from the menu, you will get two. As for the lunch menu, when the daily roll is with meat, you can ask for the vegan version with tofu as well.
I am also thrilled about their many different homemade lemonades and teas. As they are freshly made you can always ask them to make them less sweet or just order the one without any sweetener from the start.

What's "Noodle Salad" in Vietnamese?
Now to the most important foods (no, it is not the summer roll, although it is delicious). For the main dishes, they offer a wide range of foods which are commonly found around Southeast Asia, starting from Curry over traditional Vietnamese Pho as well as rice and noodle dishes with different vegetables, meat and tofu.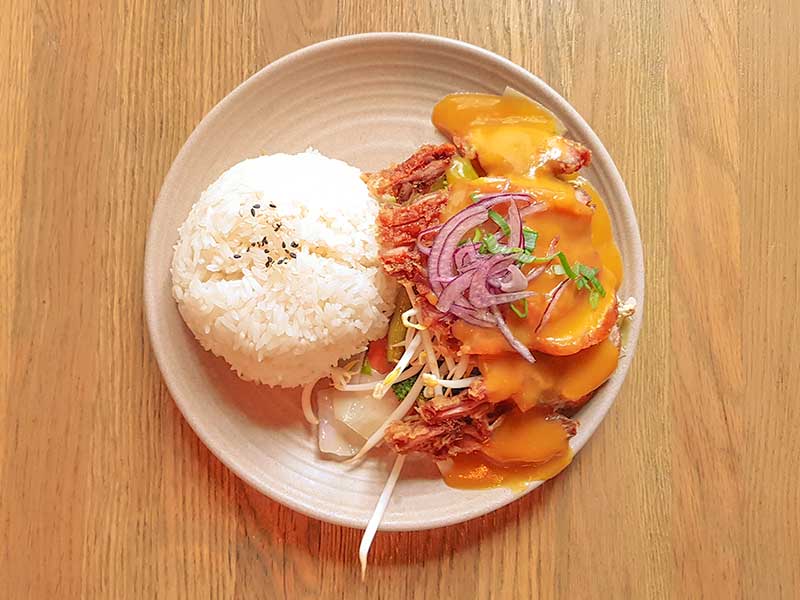 I normally order the chicken curry, Shaking Beef or the Bun Bo noodle salad with beef. But the Bun Bo is by far my favourite. Bun is basically a kind of noodle "salad" with glass noodles, fresh, uncooked vegetables and Bo means it is topped with thin beef slices. Then everything is seasoned with a mild dressing, topped with a deep fried spring roll on the side. I love how the different ingredients match together as well as the different textures. The soft noodles deeply contrast to the fresh, firm veggies and the fried beef.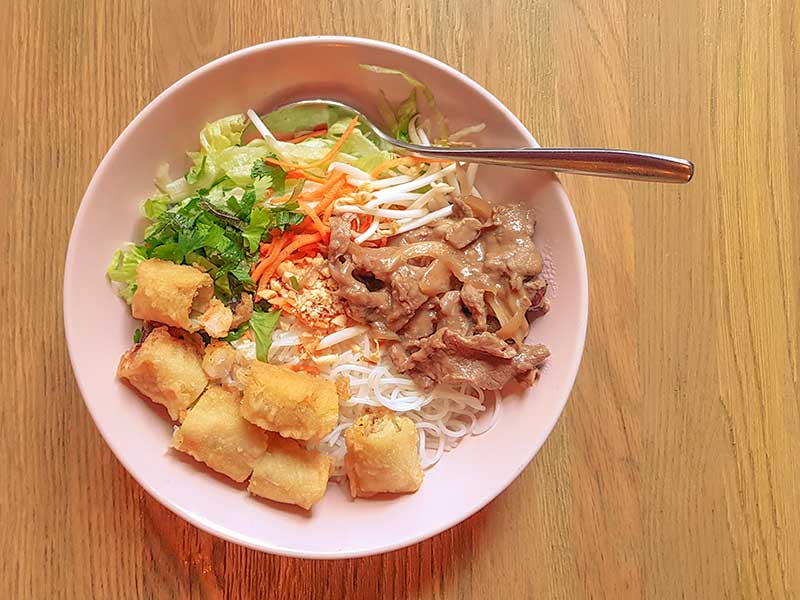 If you still have some space left in your stomach, you can always ask for a dessert. Once in a while I treat myself to their cocos cream, which has a not too smooth texture and is not overly sweet. (How I like the less sweet stuff, please make more of it!)
Mister Wong's Foodie Barometer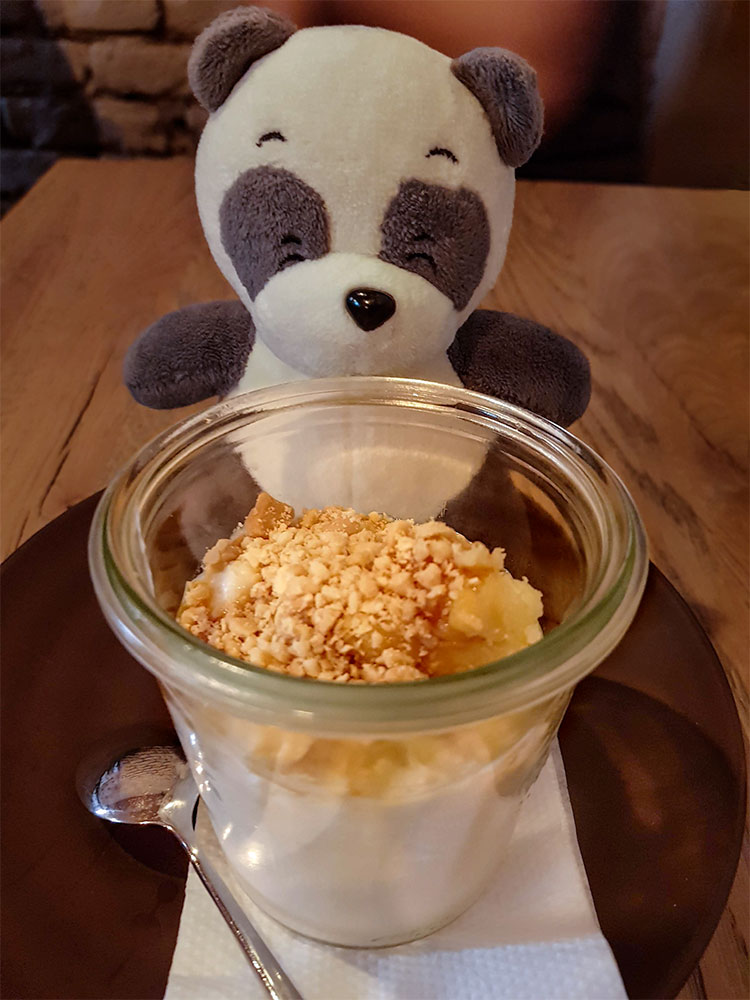 TATA and Rice Time are doing a great job in serving Vietnamese Fusion cuisine by softening authentic Vietnamese foods to make it accessible for sceptic Viennese who still want to try new flavors.

Their prices are perfectly reasonable for the great quality of the used ingredients and the size of their portions. Which also must be mentioned is their great lunch menu deal which includes either a summer roll, soup or dessert.

Taste: ★ ★ ★ ★ ★
Price: ★ ★ ★ ★ ☆
Authenticity: ★ ★ ★ ☆ ☆
Mister Wong's delicious Insider Tips
I recommend you to book a table, even for lunch time. They are always very busy, so better be safe to score a table. Most of the time it is ok to call them the day before or on the same day.
Try their homemade lemonades, they are great. They even have ones which are not sweet at all, just like I love them.
They have lots of vegan options on their menu and will always help you pick the right dish for you.
Their Lunch menu always comes with either a Vietnamese summer roll, soup or dessert.
Find more information about them on their official website.
Are you looking for more delicious recommendations? How about these?
TATA & Rice Time – Vietmanese Fusion Cuisine
Mochi Ramen Bar – Japanese Ramen
BAO BAR – Taiwanese Bao
ALL REIS – Bangkok Street Food
Mochi – Fine Japanese Dining
Kojiro – Authentic Japanese Sushi
Liked what you read?
Even if not, please share my story and follow me on all my social media accounts like Instagram, Facebook, Twitter or Pinterest where I only seldom post anything of importance because of major procrastination attacks. At least I plan to post something useful occasionally.

Instagram → https://www.instagram.com/where.is.mrwong/
Facebook → https://www.facebook.com/where.is.mrwong/
Twitter → https://twitter.com/where_is_mrwong/
Pinterest → https://www.pinterest.at/whereismrwong/
Pin it!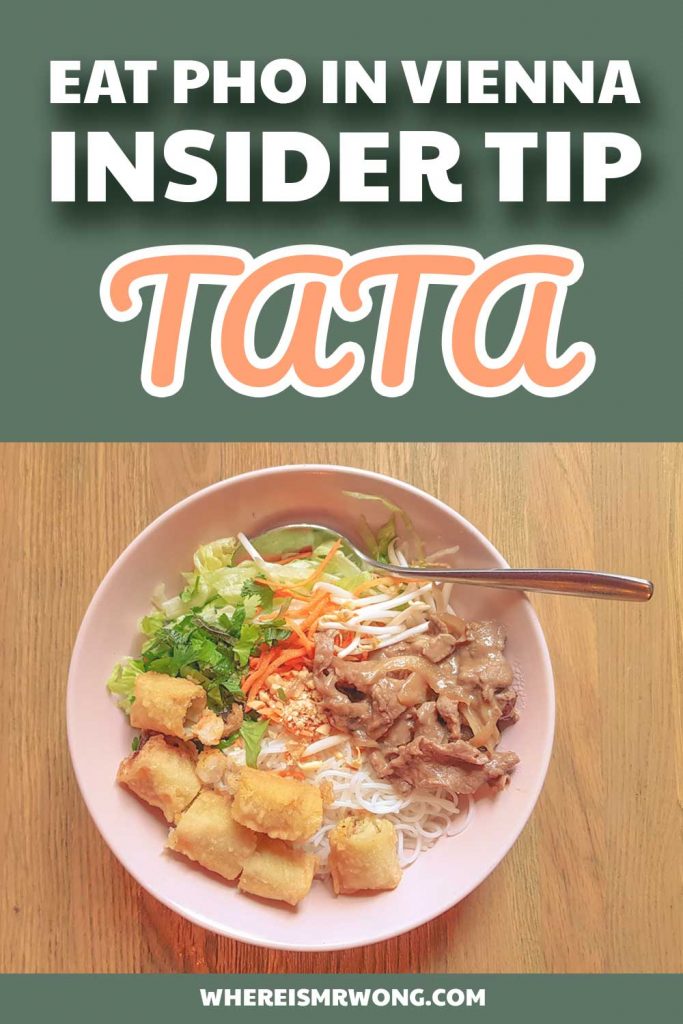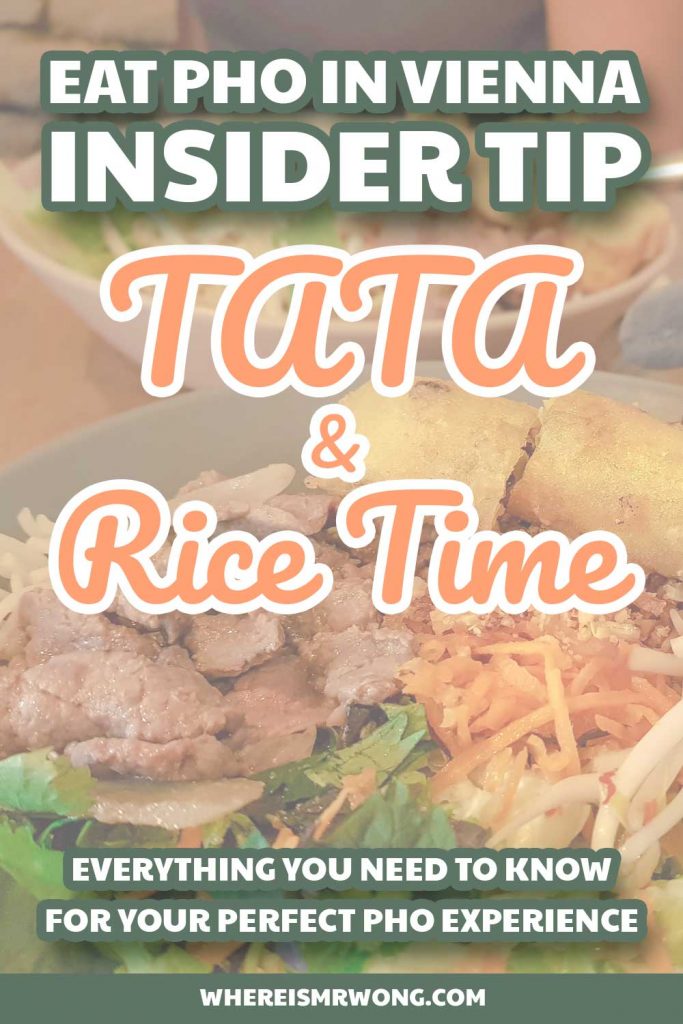 Please Support me!
At the moment I am paying for everything surrounding my blog by myself. If you like what you read, I would really appreciate it if you would book your hotel over the booking.com box. Or buy your next book with my Amazon Link. When you do I will get a tiny commission at no extra cost to you which will help me to maintain my website. Thank you!